"I want my clients to feel both empowered and inspired. Since its inception, The Kadije Barry Brand represents a celebration of the female form and aims to evoke confidence to experiment with its feature. We want to emphasize the very concept of what it means to be a strong, dynamic woman in the 21st century. That interplay between femininity, fashion, style and empowerment is the essence of the brand. Ultimately, Kadije Barry is really about pushing boundaries, so that the females who wear the label feel as though they are unlocking a part of their personality that they never knew existed. In other words – 'boundary-breaking fashion'."
Kadije Barry is a newly established high fashion label originated in Stockholm, Sweden and founded by international model, stylist and fashion designer Kadije Barry. She has shifted her focus to her greatest passion of creating premium designs with an international heart. The perfect fit for the modern woman.
The Kadije Barry ethos is grounded in this simple yet profound principle: Do not apologize for who you are. Do not hide behind fashion. Rather, use fashion to amplify and project your personality. Empowerment begins with knowing your self-worth as an individual, and Ms Barry is inviting women from around the world to join her on this exhilarating fashion journey.
Inspired by Japanese fashion and the finest haute couture houses of the world, Kadije Barry also takes its inspiration from the unique style of its founder and creative director Ms Barry herself. It is a style, after all, that has gained the Swedish model legions of fans from all four corners of the globe. Her journey into the world of fashion has already been an exciting whirlwind tour which encompasses her love of the brand's values and ethos. Each creation from the Maison reveals a new facet of womanhood and the wardrobe itself.
The brand plans to open a Kadije Barry Bricks and mortar store in the fashion capitals of the world from New York City to Tokyo. Kadije Barry is a young, fresh and accessible label and it aims to empower women across the globe that wear the items to be confident and empowered. As the brand progresses it also intends to actively engage in charity endeavors to improve and make education accessible to women around the world.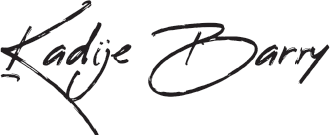 Ms Kadije Barry CEO & Creative Director
Ms Kadije Barry CEO & Creative Director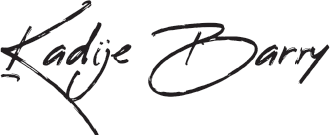 KADIJE BARRY ready-to-wear pieces are crafted from carefully selected materials, made in Portugal, Turkey and Italy. Make sure to wash it as gently as possible as to preserve your KADIJE BARRY item over time. If in doubt, check the care label inside your garment.